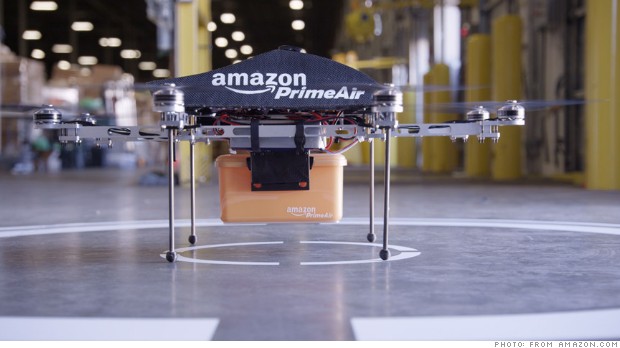 In a world where consumers are increasingly used to instant gratification, online shopping for physical goods has been lagging substantially, even with the huge innovations in supply chain and next day delivery.
Amazon plans to change all of this by using drones to deliver packages to consumers within 30 minutes of their placing an order.
Realistically, the technological and regulatory hurdles associated with such a program are tremendous. Even Amazon CEO Jeff Bezos admits that this offering won't hit the market until sometime between 2016 and 2018.
But while skeptics say that the whole endeavor doesn't make technological or business sense, I think that the decision to announce this intention early was genius. Light a fire in people's imaginations and they'll demand that regulators catch up. And if any company in the world can figure out the operational challenges associated with delivery by drones, it's Amazon.